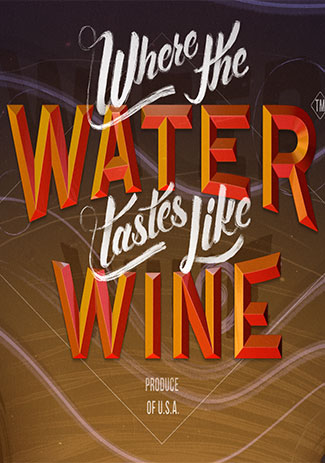 Where the Water Tastes Like Wine (PC/Mac)
Where the Water Tastes Like Wine kaufen - Where the Water Tastes Like Wine Key
Jetzt Where the Water Tastes Like Wine kaufen und in wenigen Minuten den Key zur Aktivierung bei steam per Email erhalten - günstig, schnell und sicher!

Nicht zögern und loszocken und sofort den Where the Water Tastes Like Wine Key kaufen.

Nach dem Kauf des Where the Water Tastes Like Wine Key erhalten Sie von uns alle notwendigen Informationen für den Download zusammen mit dem Key per Email.
---
Features:
Eine Vielzahl amerikanischer Volkserzählungen und die persönlichen Lebensgeschichten von Amerikanern aus allen Facetten der Gesellschaft
Ansprechende Verbindung einer 3D-Welt mit handgezeichneten 2D-Illustrationen
Geschichten von einer breiten Auswahl versierter Autoren
Vollständig englisch vertonte Charaktere aller sozialen Schichten und Herkünfte, gesprochen von renommierten, international bekannten Sprechern, darunter Sting, Dave Fennoy (The Walking Dead: A Telltale Game Series), Cissy Jones (Firewatch), Kimberly Brooks (Mass Effect), Sarah Elmaleh (Gone Home), Melissa Hutchison (The Walking Dead: A Telltale Game Series), Elizabeth Maxwell (The Legend of Zelda: Breath of The Wild) und vielen mehr.
Ergreifender Soundtrack von Starkomponist Ryan Ike mit einer erlesenen Sammlung begabter Musiker
Fantastische, psychedelische und surreale Elemente, die sich im Laufe des Spiels herausbilden und der Geschichte einen Rahmen geben
---
Über dieses Spiel
Where the Water Tastes Like Wine ist sowohl ein Adventure als auch eine große Geschichte über das Reisen, das Weitergeben von Geschichten und den Überlebenskampf in Folge des Manifest Destiny. In Where the Water Tastes Like Wine werden fantastische, handgezeichnete Illustrationen mit einer 3D-Karte der USA zu einem so ungewöhnlichen wie ansprechenden Grafikmosaik verwoben.

Die Spieler streunen im Zuge der Great Depression, einer katastrophalen Weltwirtschaftskrise, durch die volkstümlichen Vereinigten Staaten und lernen auf ihrem Weg viele Fremde kennen, die ihre ganz eigenen, persönlichen Schicksale offenbaren. Durch diese Aufeinandertreffen können Spieler ihre Sammlung einzigartiger Geschichten erweitern, die dann in neuer Form wiedergegeben werden können, um wiederum neue Interaktionen freizuschalten. Die Geschichten im Spiel dienen also gewissermaßen als Währung, um die Handlung voranzutreiben, und es liegt an den Spielern, die richtigen Geschichten auf die Bedürfnisse der Charaktere, denen sie auf ihren Reisen begegnen werden, abzustimmen. Nur mit den passenden Geschichten fassen die Charaktere genug Vertrauen, um ihr wahres Ich zu offenbaren und den Spielern ihre mitreißendsten Geschichten anzuvertrauen – die wahren Geschichten, in denen sie ihre eigenen Erfahrungen preisgeben. In Where the Water Tastes Like Wine führen die Geschichten im Laufe der Zeit ein Eigenleben und wachsen und wandeln sich, wenn sie weitergegeben und umgedichtet werden.
---
Systemvoraussetzungen
Windows:
Minimum:
Betriebssystem: Windows 7, 8, 10
Prozessor: Intel Core2 Duo E4500 (2 * 2200) or equivalent/AMD Athlon 64 X2 4200+ (2 * 2200) or equivalent
Arbeitsspeicher: 1 GB RAM
Grafik: GeForce 8500 GT (512 MB)/Radeon HD 4350 (512 MB)
DirectX: Version 9.0c
Speicherplatz: 6 GB verfügbarer Speicherplatz
Mac OS X:

Minimum:
Betriebssystem: Mac OS X 10.8 or Later
Prozessor: Intel Core 2 Duo or faster
Arbeitsspeicher: 1 GB RAM
Grafik: AMD Radeon HD 5750/Nvidia GT 450 or higher
Speicherplatz: 6 GB verfügbarer Speicherplatz
SteamOS + Linux:
Minimum:
Betriebssystem: Ubuntu 12.04 or later
Prozessor: Intel from 1.2 GHz or equivilent AMD family
Arbeitsspeicher: 1 GB RAM
Grafik: AMD Radeon HD 5750/Nvidia GT 450 or higher
Speicherplatz: 6 GB verfügbarer Speicherplatz