UK Van Wagon Pack (PC)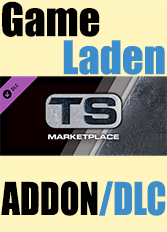 *NOTE* This pack is available in the in-game store under the Marketplace tab. You are strongly recommended to find the product there and make your purchase from within the game.

Includes BR 12T Standard vans with both Plywood and planked construction, there is also a BR 12T banana van, each van has four weathered varieties apiece.

BR Standard Van Plywood
Between 1955 and 1957 BR built 5,420 vans with plywood sides and the standard RCH brake rigging, these were then followed up with another 3,200 between 1958 and 1962 with the BR clasp brake.

BR Standard Van Planked
BR built about 13000 standard vans with plank sides and doors. All had the standard RCH 4 shoe brake rigging.

BR Banana Van
The banana vans were of plywood construction and were fitted with thick insulation, but unlike earlier designs of banana vans they did not have steam heating to enable bananas to be ripened during their journey, they were however steam piped. They are characterised by a large yellow spot on each side.