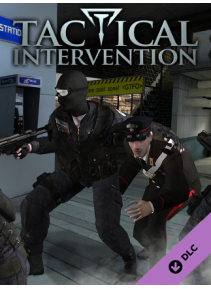 Tactical Intervention - Quick Fire Pack DLC (PC)
Save over 50%!
Need to get into the action and start dishing out the pain?! Then grab the Quick Fire Pack now! Armed with an assault rifle, SMG and pistol, you'll be able to respond quickly and with deadly force to any incursion. Lock and load!
Each pack contains the following
permanent
items:
P2000 Pistol with Silencer only available in this pack

MP-5/Navy SMG

K1A Assault Rifle
The perfect start to a season of carnage!