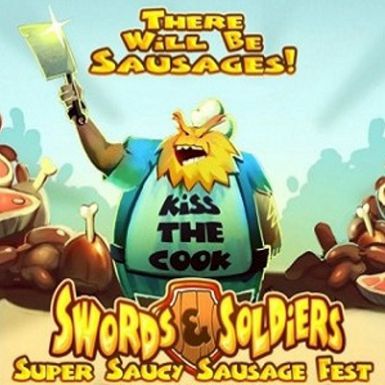 Swords and Soldiers - Super Saucy Sausage Fest DLC (PC)
Besuchen Sie die zweidimensionalen Schlachtfelder von Swords and Soldiers erneut in einer brandneuen Einzelspielerkampagne.
Schlüpfen Sie in die Rolle von Chief Meat und kommandieren Sie seine Truppen auf ihrer Reise zum alljährlichen Super Saucy Sausage-Fest, bei dem ein großer Preis von 1000 Kühen wartet. Steigen Sie nach und nach im Rang auf und kämpfen Sie gegen alte Feinde, die Sie beim Versuch, den großen Preis zu gewinnen, sabotieren wollen.
Ebenfalls enthalten in diesem DLC ist der verbesserte Challenge-Modus: Boulder XL!