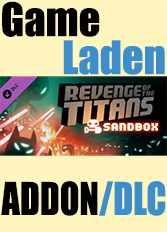 Revenge of the Titans: Sandbox Mode (PC)
Create your battlefield, choose your Titan adversaries and select your weapons and tech with the online editor. Add mission briefings to your levels to create custom campaigns. Then publish your levels and campaigns to share them online! Play community built levels & campaigns and compete for hiscores with the Revenge of the Titans Sandbox DLC!
Use of the editor at
www.revengeofthetitans.com
is free for everyone.