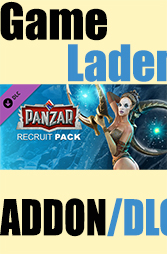 Panzar: All 10 lvl characters (PC)
An excellent way to discover the game and class mechanics. Find the warrior that fits your inner champion. Try out all the classes and have the equipment it takes to eliminate your enemies!
DLC includes:
Level 10 characters of all classes.

Full light armor kit, including Epic armor.