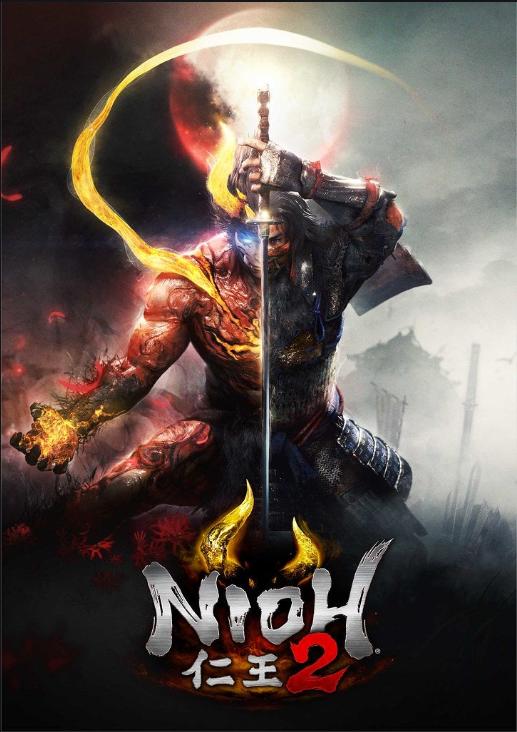 Nioh 2 Complete Edition Steam CD Key Global PC
Verfügbarkeit

Vorbestellung
Plattform

steam

Ausführung

Global EU CN US RU UK BR ES FR AT BE CH DE
Das Spiel zeichnet sich durch ein schnelles Kampfsystem und einen hohen Schwierigkeitsgrad aus. In Nioh 2 - The Complete Edition übernehmen die Spieler die Rolle eines halben Mannes, eines halben Dämons, der mit legendären Kreaturen kämpft, die direkt aus der japanischen Folklore stammen. Grafisch wurde das Spiel im Vergleich zu seinen Vorgängern deutlich verbessert. Unterschiede sind in detaillierteren Umgebungselementen und Charaktermodellen am sichtbarsten.
Die Handlung des Spiels findet in Japna während der Sengoku-Zeit statt, nämlich im 15. und 16. Jahrhundert. Das Land der Kirschblüten ist nicht nur von lähmenden Kriegen geplagt, sondern auch von Horden von Yōkai, mythischen Monstern aus japanischen Legenden, die die Kontrolle über das Reich der Menschen übernehmen wollen. Die im Spiel abgebildeten Ereignisse finden vor den Ereignissen des ursprünglichen Nioh statt. Der Spieler übernimmt die Rolle eines Charakters namens Hide - halb Mann, halb Yōkai, der durch das Land reist und gegen Dämonen kämpft, die eine Gefahr für normale Menschen darstellen.
Die Entwickler beschlossen, den größten Teil der im ersten Spiel vorhandenen Spielmechanik fortzusetzen. Nioh 2 ist ein Beispiel für ein sehr herausforderndes Action-RPG-Spiel, bei dem das Gameplay an das aus der Dark Souls-Serie bekannte erinnert. Die Aktion wird aus der Perspektive der dritten Person (TPP) dargestellt.
In Bezug auf die Kampfmechanik entwickelte das Team Ninja seine alten Ideen und führte einige neue Spielelemente ein. Im Kampf verwenden die Spieler meistens eine Vielzahl von Nahkampfwaffen wie Schwerter (oder Schwerter), Speere, Äxte, Hämmer oder Kusarigama.
Während des Abenteuers werden die Spieler vielen starken und äußerst gefährlichen Feinden gegenüberstehen, sowohl Menschen als auch Yōkai. Begegnungen sind schnell und basieren darauf, leichte und schwere Angriffe zu mischen und sie zu stärkeren Combos zu verketten. Aktionen wie Blockieren, Ausweichen oder Frühling verbrauchen die Ki-Leiste, die die Rolle der Ausdauer des Charakters spielt. Das Spiel verfügt über ein System von Kampfhaltungen, bei denen jede in unterschiedlichen Situationen eingesetzt werden sollte:
Niedrige Haltung - In dieser Haltung bewegt sich unser Charakter schnell und führt schnelle Ausweichmanöver mit geringen Ausdauer-Kosten durch. Angriffe in dieser Haltung sind jedoch eher schwach.
Mittlere Haltung - Diese Haltung bietet die ausgewogenste Kombination aus Angriff und Verteidigung.
Hohe Haltung - ermöglicht es dem Spieler, die stärksten Schläge auszuführen, verbraucht jedoch viel Ausdauer und lässt den Charakter für Gegenangriffe der Feinde offen.
Um zu überleben, ist es entscheidend, das Gleichgewicht zwischen Verteidigung und Angriff zu finden und die Bewegung des Feindes vorherzusagen, indem man sein Verhalten untersucht. Darüber hinaus können Spieler in Nioh 2 die dämonischen Kräfte ihres Charakters nutzen und sich in einen Yōkai verwandeln, der ihre Kraft und Überlebensfähigkeit erheblich erhöht. Während der Spieler im Spiel Fortschritte macht, erhält er Erfahrungspunkte, mit denen er die Kampffähigkeiten seines Charakters verbessern und neue Fähigkeiten erlernen kann.
Während des Spiels treffen die Spieler nicht nur auf kleinere Feinde, sondern auch auf sehr herausfordernde Bosse. Einige von ihnen können den Protagonisten mit einem Schlag töten. Deshalb ist es sehr wichtig, mit Vorsicht anzugreifen und geduldig auf die passende Zeit zu warten Streik.
Eine weitere große Neuheit im Spiel ist der Charakterersteller. Diesmal kontrollieren die Spieler keinen vorgegebenen Helden und haben die Möglichkeit, ihren eigenen, einzigartigen Protagonisten zu erschaffen. Der Ersteller bietet eine große Auswahl an Anpassungsoptionen, einschließlich Geschlecht, Frisur, Gesichtszüge usw.
Es ist erwähnenswert, dass das Spiel einen Einzelspieler- und einen Mehrspieler-Kooperationsmodus bietet. Spieler können bis zu 3 Mitglieder bilden und sich gegenseitig im Kampf helfen. Zusätzlich können wir die Hilfe von KI-gesteuerten Gefährten verwenden, die auf den Charakteren anderer Spieler basieren.
Das PC-Spiel Nioh 2 wurde von den meisten Spielern und Kritikern sehr positiv bewertet. Vielen Spielern zufolge stärkt das Spiel alles, was bereits gut war, und fügt neue, ebenso gut gestaltete Mechaniken hinzu. Viele Fans haben den neuen Charakterersteller gelobt, der es ihnen ermöglichte, ihren einzigartigen Protagonisten zu entwerfen.
Engagierte orientalische Geschichte - begeben Sie sich auf eine Reise durch das Land der Kirschblüten und schützen Sie die Menschen vor monströsem Yōkai.
Schneller Kampf - Beherrsche den Kampf bei spektakulären Begegnungen mit tödlichen Gegnern.
Vielzahl herausfordernder Feinde - auf Ihrem Abenteuer treffen Sie auf viele Feinde, die oft viel mächtiger sind als Sie
Online-Kooperationsmodus - Bringen Sie Ihre Freunde und töten Sie Horden von Yōkai zusammen und kämpfen Sie Seite an Seite
Detaillierter Charakterersteller - Erstelle deinen eigenen, einzigartigen Protagonisten. Wählen Sie aus einer großen Auswahl an Frisuren, Gesichtszügen usw.
Erscheinungsdatum: 2021-02-05
-----------------------------------------------------------------------------------------------------------------------------------------------------------------------
The game is characterized by a fast-paced combat system and high difficulty level. In Nioh 2 – The Complete Edition players take on the role of half-man, half-demon fighting with legendary creatures taken straight out of the Japanese folklore. Graphically the game has been significantly improved in comparison to its predecessors. Differences are the most visible in more detailed environment elements and character models.
Storyline
The action of the game takes place in Japna, during the Sengoku period, namely the 15th and 16th centuries. The Country of Cherry Blossom is not only troubled by crippling wars but also hordes of yōkai, mythical monsters from Japanese legends who desire to take control over the realm of men. The Events pictured in the game takes place before the happenings of the original Nioh. The player takes on the role of a character known as Hide - half-man, half-yōkai, traveling through the land, and fighting demons that pose danger to regular people.
Gameplay
The developers decided to continue most of the gameplay mechanics, present in the first game. Nioh 2 is an example of a very challenging action-RPG game, where gameplay reminds the one known from the Dark Souls series. The action is presented from the third-person perspective (TPP).
As for combat mechanics, Team Ninja developed their old ideas and introduced some new gameplay elements. In combat, players will most often use a variety of melee weapons, such as sword (or swords), spears, axes, hammers, or kusarigama.
During the adventure, players will face many strong and extremely dangerous enemies, both, human, and yōkai. Encounters are quick and they are based on mixing light and heavy attacks and chaining them into more powerful combos. Actions like block, dodge, or spring consume the Ki bar, which plays the role of the character's stamina. The game features a system of combat stances, where each of them should be used in different situations:
Low Stance - in this stance, our character moves swiftly and performs fast dodges with small stamina cost. However, attacks in that stance are rather weak.
Medium Stance - this stance offers the most balanced combination of offense and defense.
High Stance - it allows the player to perform the most powerful strikes, however, it uses a lot of stamina, and leaves the character open for enemies' counterattacks.
To survive it is crucial to find the balance between defense and offense and to predict enemy movement by studying their behavior. In addition to that, in Nioh 2 players can take advantage of the demonic powers of their character and transform into a yōkai which will greatly increase their power and survivability. As the player progress in the game, he gains experience points that can be used to level up and increase the combat skills of his character and learn new abilities.
During the gameplay, players will encounter not only smaller enemies, but also very challenging bosses - some of them are able to kill the protagonist in one hit and that is why it is very important to attack with caution and patiently wait for the convenient time to strike.
Another big novelty in the game is the character creator. This time players are not controlling a predetermined hero, and they have an opportunity to create their own, unique protagonist. The creator offers a wide selection of customization options, including gender, hairstyle, facial features, etc.
It is worth mentioning that the game features a singleplayer and multiplayer cooperation mode. Players can create up to 3 members group and help each other during combat. Additionally, we can use the help of AI-controlled companions based on other players' characters.
Reception
Nioh 2 PC game received very positive reviews among most of the gaming community and critics. According to many players, the game strengthens everything that was already good and adds new, equally well-designed mechanics. Many fans have praised the new character creator, which allowed them to design their unique protagonist.
Key features
Engaging oriental story - embark on a journey through the Country of Cherry Blossom, and protect people from monstrous yōkai.
Fast-paced combat - master the combat, during spectacular encounters with deadly opponents.
Variety of challenging enemies - on your adventure you will meet many foes, very often much more powerful than yourself
Online Cooperation mode - bring your friends and slay hordes of yōkai together, fighting side by side
Detailed character creator - create your own, unique protagonist. Select from a rich selection of hairstyles, facial features, etc.
Release date: 2021-02-05