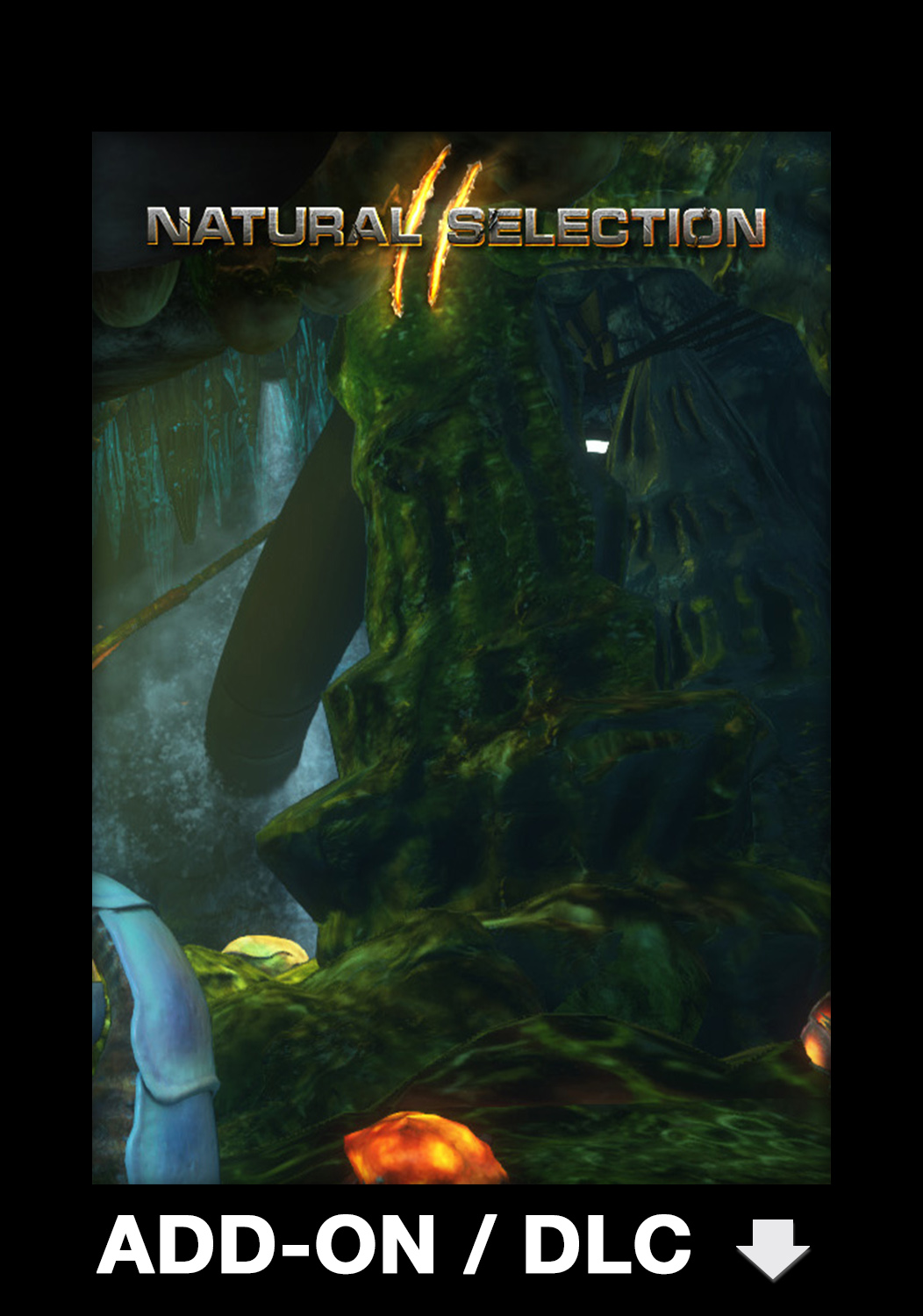 Natural Selection 2 - Upcoming DLC (PC)

Welcome to Kodiak Station. Lush, thick vegetation dominate the large and open biospheres running down a central ravine. Hanger bays, water production areas, asteroid tracking centers, and more branch off from that ravine. The dense foliage of the biospheres provides ample hiding places for Skulks and other alien lifeforms.

Natural Selection 2 player 'Loki' created Kodiak, and published it in the
Natural Selection 2 Steam Workshop
. Now, it is officially part of the game, and 50% of the profits from every Kodiak Pack sold here on Steam go directly to Loki.

Kodiak Camouflage Marine Armor (Male & Female)

Kodiak Camouflage Marine Rifle

Kodiak Camouflage Exosuit

Kodiak Camouflage Skulk

Kodiak Marine Shoulder Pad

To fight among the thick vegetation found on Kodiak Station, TSF marines need new visual camouflage. These new armors may be worn in any game of Natural Selection 2, on any map, but are only available to Kodiak Pack owners.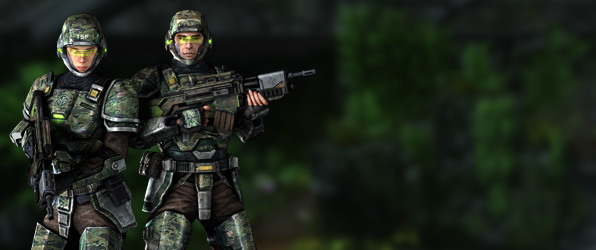 Both male and female marines receive Kodiak Armor, and a Kodiak Rifle. They may choose to also wear the Kodiak Shoulder Pad to show off their bravery fighting among the trees, rivers, and brush of Kodiak.
Exosuits also get the Kodiak camouflage! Try hiding one of these hulking mechs in the trees...
And speaking of trees, Skulks can also choose a Kodiak camouflage skin - Their green glowing eyes a dead giveaway that they are adapted for hunting through the forest.

A new player customization menu allows you to choose from all your purchased armor, lifeform and weapon options. This includes Deluxe Edition, Reinforcement Program, Special Edition, and of course the new Kodiak Pack!