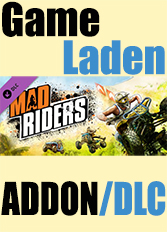 Mad Riders - Daredevil Map Pack (PC)
The Mad Riders™ are back for more action… in Africa! Compete in two exclusive championships across Zambia, unlock all-new vehicles, and defy your friends online across 10 exotic races!
Every track featured in the Daredevil Map Pack is playable in both single-player and multiplayer.