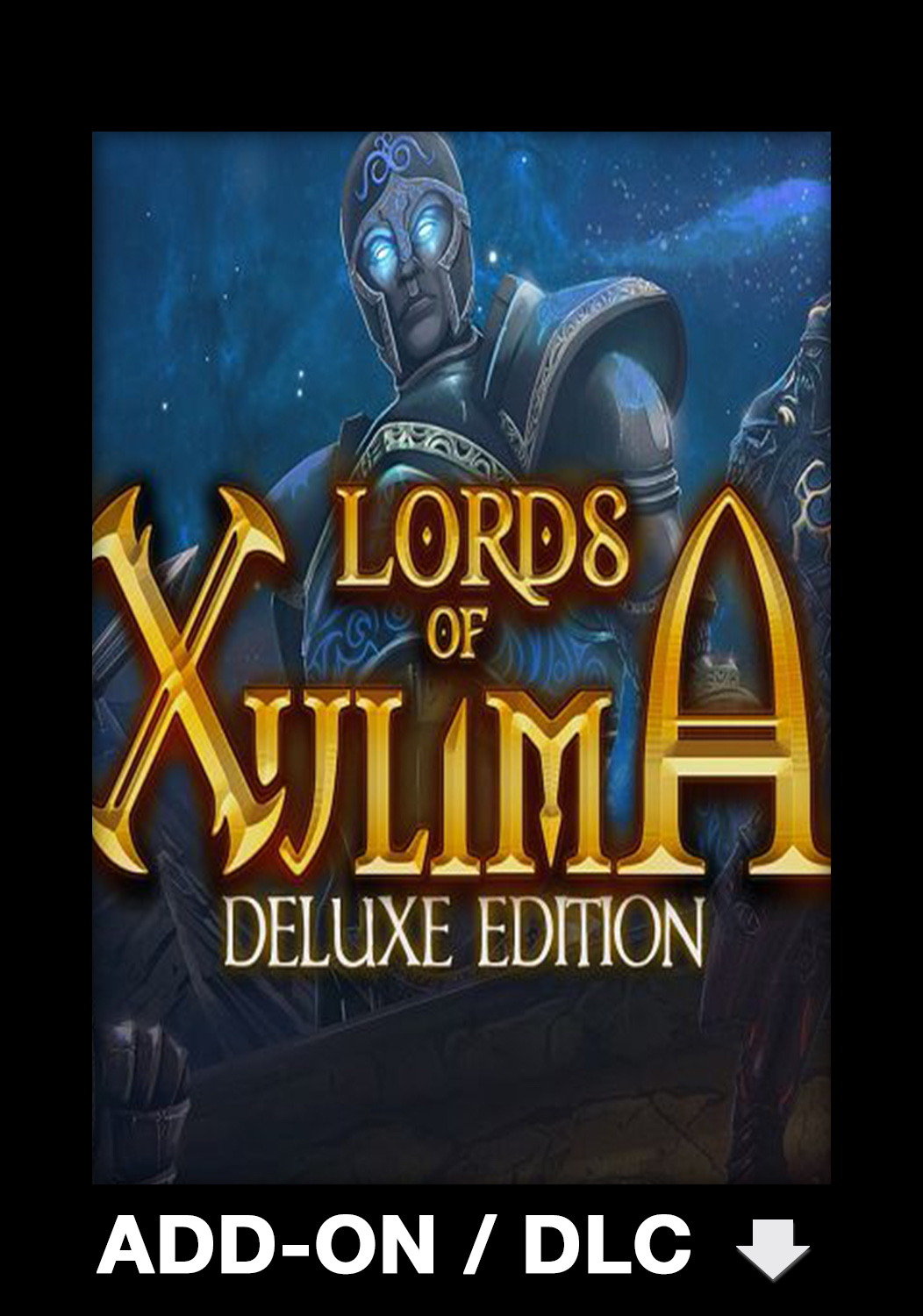 Lords of Xulima - Deluxe Edition DLC (PC)
The Deluxe Edition of Lords of Xulima
The Deluxe Edition DLC of Lords of Xulima includes the Bestiary & Mythology Book with more than 200 pages, the soundtrack with 15 original themes, the HD World map and exclusive wallpapers.
Bestiary & Mythology of Xulima
A book with more than 200 pages, carefully crafted. It contains the Mythology of Xulima that unveils all of the story about the Lords of Xulima, since the creation of the world until the events that happen during the game's plot.
Discover more than 80 creatures described with the finest details, and all their characteristics in the Bestiary of Xulima. It is an essential companion for all who adventure in the dangerous lands of the lost continent of Xulima for the first time.
Original Soundtrack
Enjoy the 15 wonderful themes exclusively composed by the artist Nicolas de Ferran for Lords of Xulima. We have recorded at 320kb/s so you can enjoy them with the sharpest quality possible.
These are the themes included:
A Story of Gods and Humans

The Lords of Xulima

The Lost Continent

The Rage of the Askary

Echoes from Velegarn

Divine Darkness

The Impious Princes

Gaulen's Journey

Mist on the Swamps

The Ruins of The Ancients

Heroes from Rodinia

The Four Towers

Herald of the Gods

The Secret Garden of Nameria

The Oath of Gaulen
High Definition Map of Xulima
Here you have the full map of Xulima in high definition so that you can explore all of its secrets or print it if you wish.
Desktop Wallpapers
4 exclusive desktop wallpapers included with Full HD quality.
How to access this content?
From the Steam application, select Lords of Xulima in the library and open its property panel by with a right mouse click. Go the tab "Local Files" and then press the button "View Local Files" to open the game's folder. All of these special rewards are located in the folder DeluxeEdition.