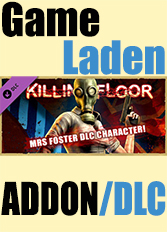 Killing Floor - Mrs Foster Pack (PC)
Mr. Foster has been a firm favorite with Killing Floor fans for years now - but he's been all on his own. So we thought it was about time we introduced you all to... Mrs. Foster!
Key features: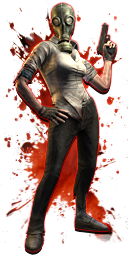 She was a scarily-successful commodities trader when she interviewed Foster for a job. He was clearly a no-hoper as a trader - but there was something about him. He was so cool, so suave, so... unique. Unique enough to give her a gas mask of her very own on their first date. It was almost as if he'd known of her certainty that bio-virus-evil would create the flesh-eating-clone-horde and ruin her run of multi-million-pound bonuses. They may not be able to work together in the City - but they can work together to exterminate zeds!