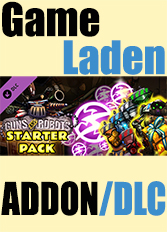 Guns and Robots - Starter Pack (PC)
Get sparks and upgrade components worth 15$ for 10$, save more than 30%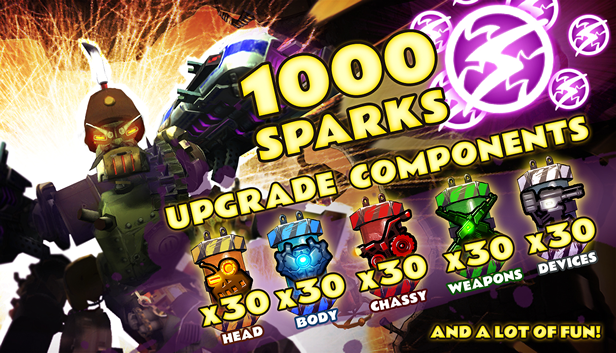 Purchase the Steam Starter Pack of Guns and Robots and blast your way through your enemies with:
? 1000 Sparks
? 150 Upgrade Components
Guns and Robots Starter Pack
is ideal for new robot-fighters who are looking to get a quick start in the action. This is special new player offer to get your hands on cool artillery, equipment and upgrades. In this pack you will get all upgradable component options:
30 upgrade head components,

30 upgrade weapon components,

30 upgrade device components,

30 upgrade body components,

30 upgrade chassis components,
Guns and Robots
is free to play online third person shooter. The game brings robot action with massive customization. Players get cartoony bright 3D graphics in attractive environments and challenge each other in open arenas. Guns and Robots gives fun, entertaining experience with easy to master gameplay and numerous options to experiment robot constructing skills.