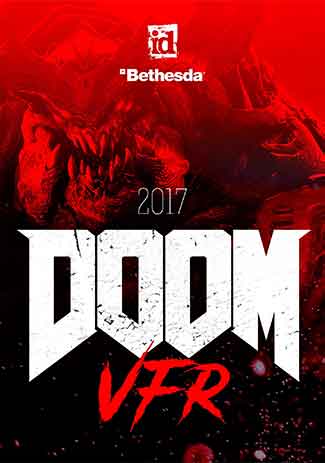 DOOM VFR
Verfügbarkeit

Nicht vorrättig
Hinweis: Benötigt ein VR-Headset. Weitere Informationen können Sie auf der VR-Supportseite finden.
DOOM VFR kaufen - DOOM VFR Key
DOOM VFR – Spielbeschreibung und Gameplay
DOOM VFR brings the fast-paced, brutal gameplay fans of the series love to virtual reality. Immerse yourself in the UAC facility on Mars and the depths of Hell, as your skills are put to the test through intense combat and challenging puzzle-solving. Play as a cybernetic survivor who is activated by the UAC to fight the demon invasion, maintain order, and prevent catastrophic failure at the Mars facility. Lay waste to an army of demonic foes as you explore and interact with the outlandish world of DOOM from an entirely new perspective.

Set shortly after the demonic invasion on the UAC's Martian research facility, you are the last known human survivor–until your death. Under a top-secret UAC operational contingency protocol, your consciousness is transferred to an artificial brain matrix. Your designated purpose: restore operational stability and use any means necessary to stop the onslaught of demons.
---
DOOM VFR Download und Installation
Jetzt DOOM VFR kaufen und den Key zur Aktivierung bei Steam (pünktlich zum Release) per Email erhalten - günstig, schnell und sicher!
Wir bieten dir auch eine Anleitung zum kostenlosen Download und zur Installation von Steam.
Nach dem Kauf des DOOM VFR Key erhältst du von uns alle notwendigen Informationen für den Download zusammen mit dem Key per Email.