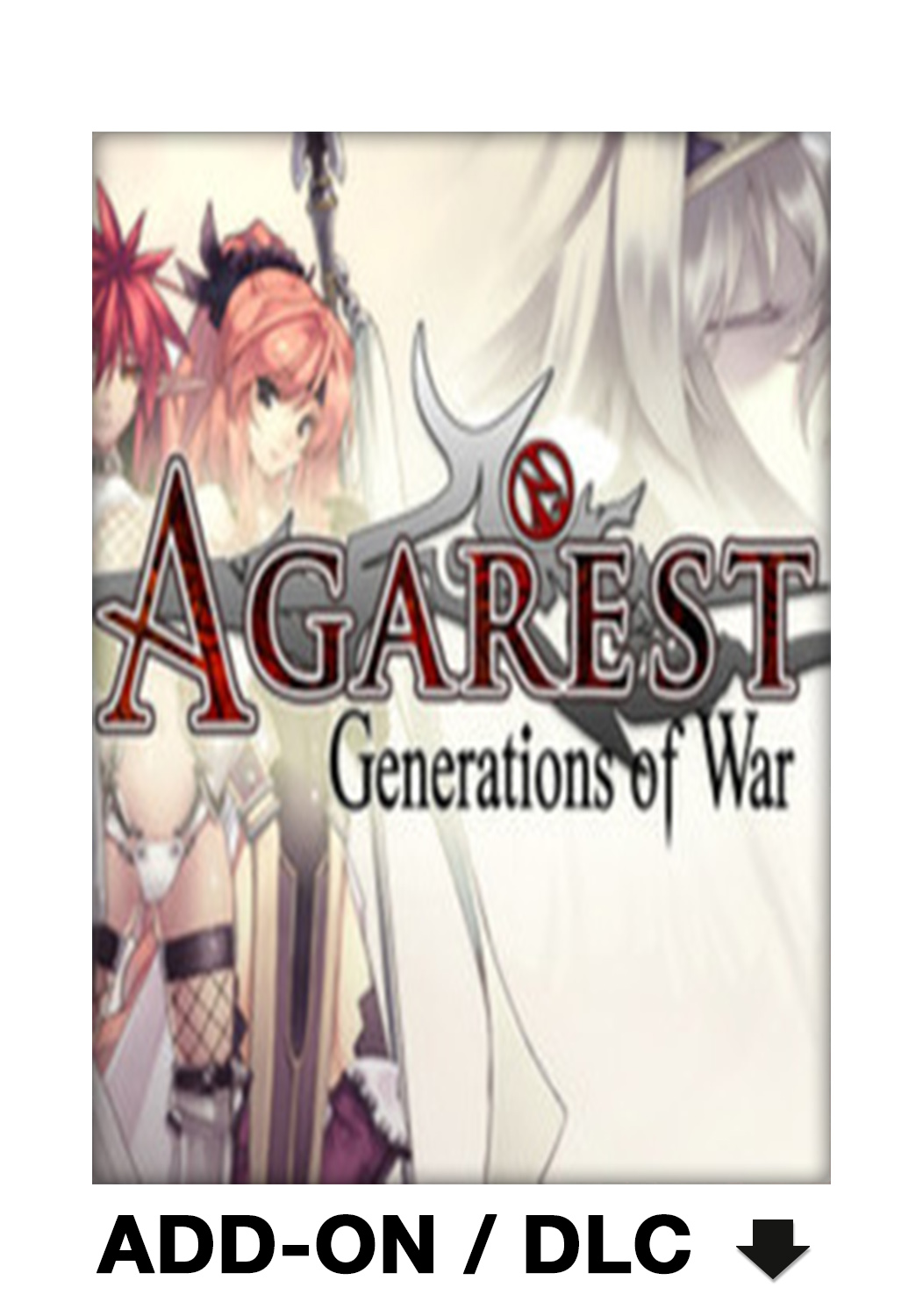 Agarest: Generations of War DLC Bundle 4 (PC)
DLC Bundle #4 contains the following items:

Additional-PP Pack 2 This will increase your PP by 5,000! PP are shared points for your entire party and can be used to increase anyone's stats. It's up to you whether to assign them equally or spoil certain members by giving them more points.

Seasoned-Breeder Pack Contains 2 Beast King Fangs, 2 Large Mithril Claws, 2 Big Beast Fangs, and 2 Stardust Fangs. These aren't just dog-related, so let's make it a week to adore monsters, too.

Tonight's Dinner Contains 1 Carrot Sword, 1 Chicken Emblem, 1 Chicken Ring, 1 Hiyoko Charm, and 1 Float. Let's start out by making the broth. Shame we don't have any green onions, though...

Rumored Adventure Pack Contains 1 Lollipop Stick, 1 Revoltcane, 1 E.O.M., 1 Ring of Epsilon, and 1 Floating Stone. Get this package and become the subject of everyone's gossip.

Legendary Adventure Pack Contains 1 Tenma Sword, 1 Altis Rod, 1 Heaven's End, and 1 Imperial Guard. A set of items owned only by living legends.