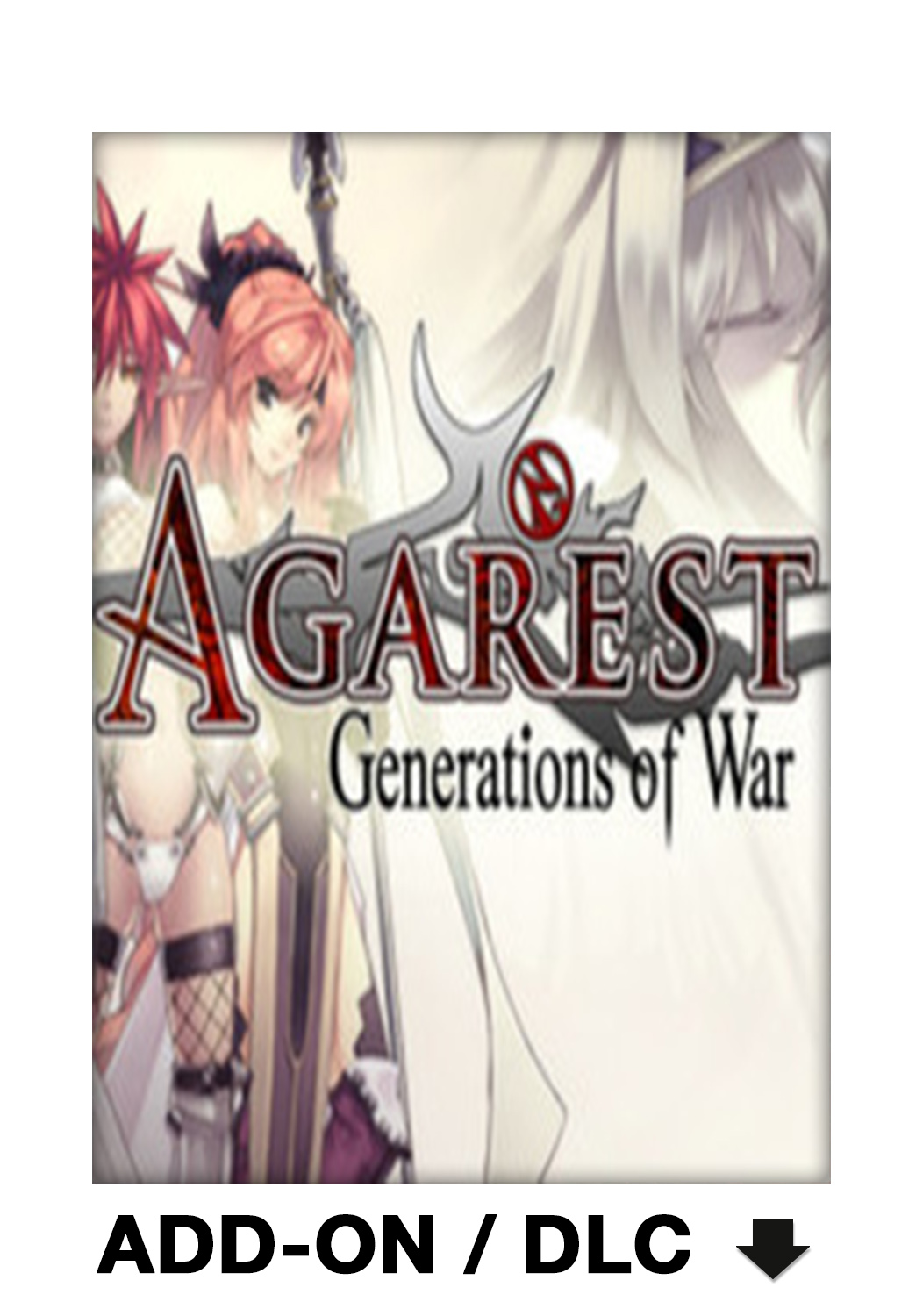 Agarest: Generations of War DLC Bundle 3 (PC)
DLC Bundle #3 contains the following items:

Top-Breeder Pack Contains 2 Stardust Claws, 2 Mithril Beast Claws+, 2 Beast King Fangs+, and 2 Stardust Claws+. Your monster will look nice and pretty with this wonderful new items!

Carrot-and-Stick Pack Contains 1 S. V. Rouge, 1 Princess Bustier, and 1 Princess's Tiara. There's no doubt this is going to get punished by the princess. Probably shouldn't have forced her to put on that bustier...

Playful Cat Pack Contains 1 Legendary Cat's Paw, 1 Sigil Wing, 1 Hiyokomaki, and 1 Demon Frame. Meow! Meow! Meoooow! I love cats... Really. I love it when they toy with me...

Additional-Points Pack 3 Contains 500,000G, 250,000EP, 500PP, and 5,000TP. This package will make you feel generous all the time.

Jack Pack DLC Contains 1 Mugen's Craw, 1 Sarnga, 1 Soul Sucker, 1 Sanctuary, 1 Extra Heal, 1 Resurrection, 1 HP Up+, and 1 Resist Ailments+. It contains only one of each because most of them are sharp objects. The rest of the package is...up to your imagination.